Best Tour Operator In Udaipur
Taxi Tour Packages
Insight Rajasthan & Taj Mahal
Duration:

8 Nights / 9 Days

Places covered:

Udaipur - Bundi – Pushkar – Jaipur – Agra - Delhi

Important:

Red fort will de closed to the public between august 1 – 15 august Taj mahal will be closed to the public every friday.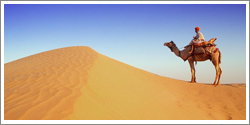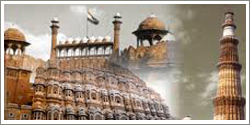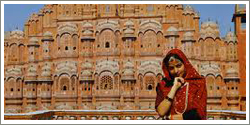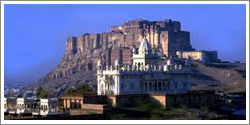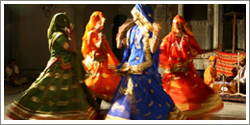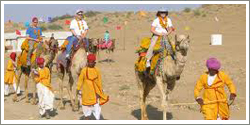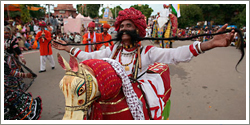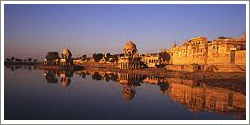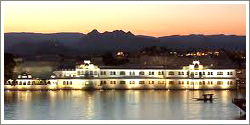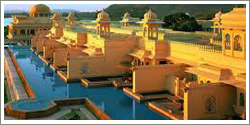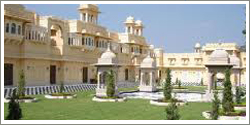 Tour details
Day 1 - Udaipur

Welcome to Lack city and Pick up from the train station or airport in the morning check in the hotel, After breakfast Tour of Fateh Sagar, Moti Magari ( The Pratap memorial ) and Sahelion ki bari, Lunch at restaurant on Pichola lake and Evening visit Shilpgram and Sajjan Garh for sunset night stay in hotel.
Day 2 - Around Udaipur

08:30 breakfast at Hotel. Visit Vintage Car Collection, City Palace, Jagadish Temple ( On the way visit miniature painting place ) Lunch at hotel. After the rest in hotel. 04.00pm Driver for Nagda & Eking Temples (25 km out of Udaipur)
After this tour visit Bagore-ki-Haveli ( Every evening 7.00 pm to 08.00 pm Cultural Programmer is organized especially for tourist ) dinner at hotel.
Day 3 - Udaipur - Bundi

Break fast in the hotel then departure in direction of Bundi. On the way visit Chittorgarh Fort. Believed to have been contracted by mori rulers in the 7th century , this fort is located on a 180 meter high hill , covering 700 acres . It is 5 km. long north to south , but only 3/4 km. at its widest , east to west .Tablets and chattris lie between several monumental gates
Arrival at Bundi. Check in at hotel. Spare time to walk through the lanes of the city bordered of blue houses, overnight at hotel.
Day 4 - Bundi - Pushkar

Breakfast at hotel. Leave to visit Bundi. Visit royal tombs of Sar bagh, Sukh Mahal which inspired Rudyard Kipling for its KIM novel. Discovered decorated wells (bawari), Chharal Mahal with the beautiful murals of the famous School of Bundi painting, Zanana Mahal (Palate of the Queen), badal Mahal. Stroll in the old city.
Continuation towards Pushkar, Holy City of pilgrimage dedicated to Brahma. Arrival at Pushkar. Check in at hotel Spare time to walk to the village and to visit the famous temple of Brahma. Pay attention to the priests who make pretence of making prayers for you at commercial purposes! Overnight at hotel.
Day 5 - Pushkar - Jaipur

After breakfast drive to Jaipur. Later sight seeing tour of Jaipur covering City Palace :- A delightful blend of Mughal and traditional Rajasthani architecture, the City Palace sprawls over one-seventh of the area in the walled city. It houses the Chandra Mahal, Shri Govind Dev Temple and the City Palace Museum.
Jantar Mantar :- This is the largest and the best preserved of the five observatories built by Jai Singh II in different parts of the country. This observatory consisting of outsized astronomical instruments is still in use.
Hawa Mahal :- The ornamental facade of this "Palace of Winds" is a prominent landmark in Jaipur. Their five-storey structures of sandstone plastered pink encrusted with fine trellis work and elaborate balconies. The palace has 953 niches and windows. Built in 1799 by Pratap Singh, the Mahal was a royal grandstand for the palace women. Night stay in Jaipur.
Day 6 - Jaipur

After a relaxed breakfast proceed for a morning excursion to Amber Fort. Elephant ride ascent to the fort.
Amber Fort Palace :- Amber is the classic romantic Rajasthani fort palace. Its construction was started by Man Singh I in 1592, and completed by his descendent Jai Singh I. Its forbidding exterior belies an inner paradise where a beautiful fusion of Mughal and Hindu styles finds it's ultimate expression. Continue sight-seeing.
Jaigarh Fort :- The Western skyline is dominated by the extensive parkotas (Walls), watch-towers and gateways of Jaigarh.It is one of the few military structures of medieval India preserved almost intact containing palaces, gardens, open and covered reservoirs, a granary, an armory, a well planned cannon foundry, several temples, a tall tower and a giant mounted cannon the Jai Ban the largest in the Country.
Laxmi Naryan Temple :- Situated in the south of Jaipur, Laxmi Narayan Temple is one of the many such temples built by wealthy Birla family in India, thus it is also known as Birla Mandir. The temple is a great reminder of the secular traditions India has shown over the centuries. The temple has been constructed in white marble and has three domes, each portraying the different approaches to religion. The temple is situated at the foot of Moti Doongri Fort, converted as a small palace by Ram Singh II for his wife Gayatri Devi. Evening enjoy an authentic Rajasthani dinner at CHOKHI DANI VILLAGE RESORT. Night stay in Jaipur.
Day 7 - Jaipur - Agra

After breakfast drive to Agra en root visiting Fatehpur Sikri-The deserted, red Sandstone City, Emperor Akbar built that as his capital and palace in the late 16th century is an exhilarating experience. It a veritable fairytale city and its "ruins" are in pristine condition ... it's not hard to imagine what the court life must have been like in the days of its grandeur. Also visit the Buland Darwaza, the largest gateway in the world. Continue drive to Agra and transfer to hotel.
Day 8 - Agra - Delhi

After breakfast, start the city tour of Agra. Visit Red fort, which was built by Emperor Akbar in 1565, and additions were made up until the time of his grandson, Shah Jahan. It contains the hall of public and private audiences amongst many other beautiful structures. Itmad-ud-daulah, which was contracted by Nur Jahan between 1622 and 1628 and is very similar to the tomb she constructed for her husband, Jahangir, near Lahore in Pakistan. The highlight of the Day - The Taj Mahal, which was constructed by Shah Jahan in memory of his wife Mumtaz Mahal. Contraction of the Taj began in 1631 and was not completed until 1653. Afternoon drop at Agra Train station or drive for Delhi Dropping.